Subscribe to Clue Detective
At Clue Detective, there is something to suit the needs of all puzzlers, Enjoy the challenge of solving our range of (original)  online crosswords, codewords, sudoku and more.  Try a demo.
Subscribe for your own Individual Clue Detective annual membership today.


Unlimited online access to puzzles for $59.95 per year. 

Please note you are billed automatically every 12 months unless you unsubscribe.


Once we receive your order, we will be in touch with your Clue Detective login details.
A Clue Detective puzzle membership make a great gift idea.

 

You are also request a special gift certificate for the recipient at the time of purchase.
Important note: Please include the name of the subscription recipient if a gift certificate is required.
Solving Clue Detective puzzles is a great activity to enjoy all year round. They are educational, fun and also beneficial for maintaining good mental fitness.
New puzzles are added to the Clue Detective portal on an ongoing basis, and we welcome your specific requests.
Other ways to enjoy Clue Detective puzzles
l
Would you like to solve puzzles via your public/school library? Learn more
Is your club, group or workplace looking for a new and innovative way to raise funds, while remaining COVID-safe? Clue Detective can help.

l
i

Attention Codeword Aficiandos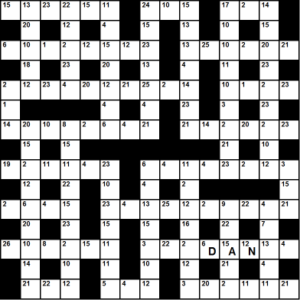 At Clue Detective, we realise codeword solvers are a breed of their own, so we have launched a codeword-only membership just for you.  Join the Morphologist's Club and have unlimited access to puzzles that will add mystery and intrigue to you enhancing your knowledge of the structure of words.
li
For more information, send us a message