Access Online Puzzle Games At Your Public Library
Online puzzles are a great resource for your library. Puzzle solvers can actively boost their general knowledge, memory, vocabulary, logic and critical thinking. Public libraries are the perfect venue for this to take place! Once a library becomes a member of the Clue Detective Library Puzzling Network, it acts as an intermediary for all its patrons across the library network who are keen puzzle solvers. Any interested library patrons become Clue Detective subscribers by default. They have full login access their barcode and pin all year round.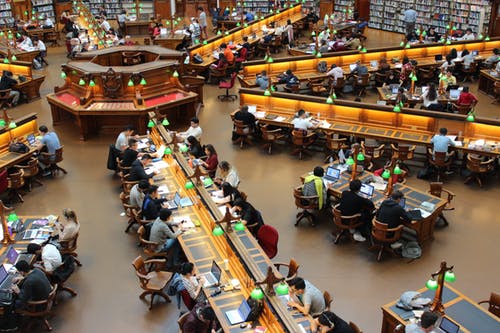 Easy Access To Quality Puzzles In One Place
A Clue Detective puzzle subscription offers a library a great range of a educational material through its Online Puzzles Portal.  This saves staff and patrons time searching for puzzle games. The material is all in one place, and is added to on a regular basis.  Suggestions are always welcome!
Discover the Benefits of Creating A Public Library Online Puzzling Hub
Clue Detective online puzzles can be solved either in the public library, or remotely from another location. A public library Clue Detective subscription offers full integration with the LMS to ensure security provided that public library users patron authentication software.

The solving of online puzzle games can be incorporated in your library's activities program, for both individuals and organised group sessions, such as a digital puzzle club. Public libraries can be great puzzling hubs where patrons get together to solve crosswords, codewords and trivia quizzes. Participants boost their general knowledge, word power, digital literacy and make new friends. Running these events provides the library with the opportunity to effectively utilise its spaces, computers and resources. Solving puzzles in your public library has huge benefits!